We provides advanced robotic solutions based on artificial intelligence and machine learning, helping businesses automate their processes and increase efficiency.
Our solution provides customizable and innovative robotic technology for a variety of industries, homes, and campuses.
Get smart solutions for your queries with jACK – your personal buddy that handles every question with ease.
Eetary" is a revolutionary contactless bin designed to add efficiency and convenience to the waste collection process.
At our company, we offer comprehensive robotic solutions for a variety of settings, including campuses, industries, and homes. Our robots are designed to provide a range of functions and can be classified into three main categories: movable, guided, and informatory.
Our movable robots are versatile and can perform a wide range of tasks, from moving materials in a warehouse to delivering goods in a retail environment. Our guided robots are ideal for navigation in complex environments and can follow pre-determined paths to complete specific tasks. Finally, our informatory robots are equipped with advanced technology that allows them to communicate with users, answer questions, and provide guidance within a defined area.
At our company, we pride ourselves on our commitment to innovation and quality. Our robots are built to the highest standards, ensuring optimal performance and reliability. Contact us today to learn more about our robotic solutions and how they can benefit your organization or home.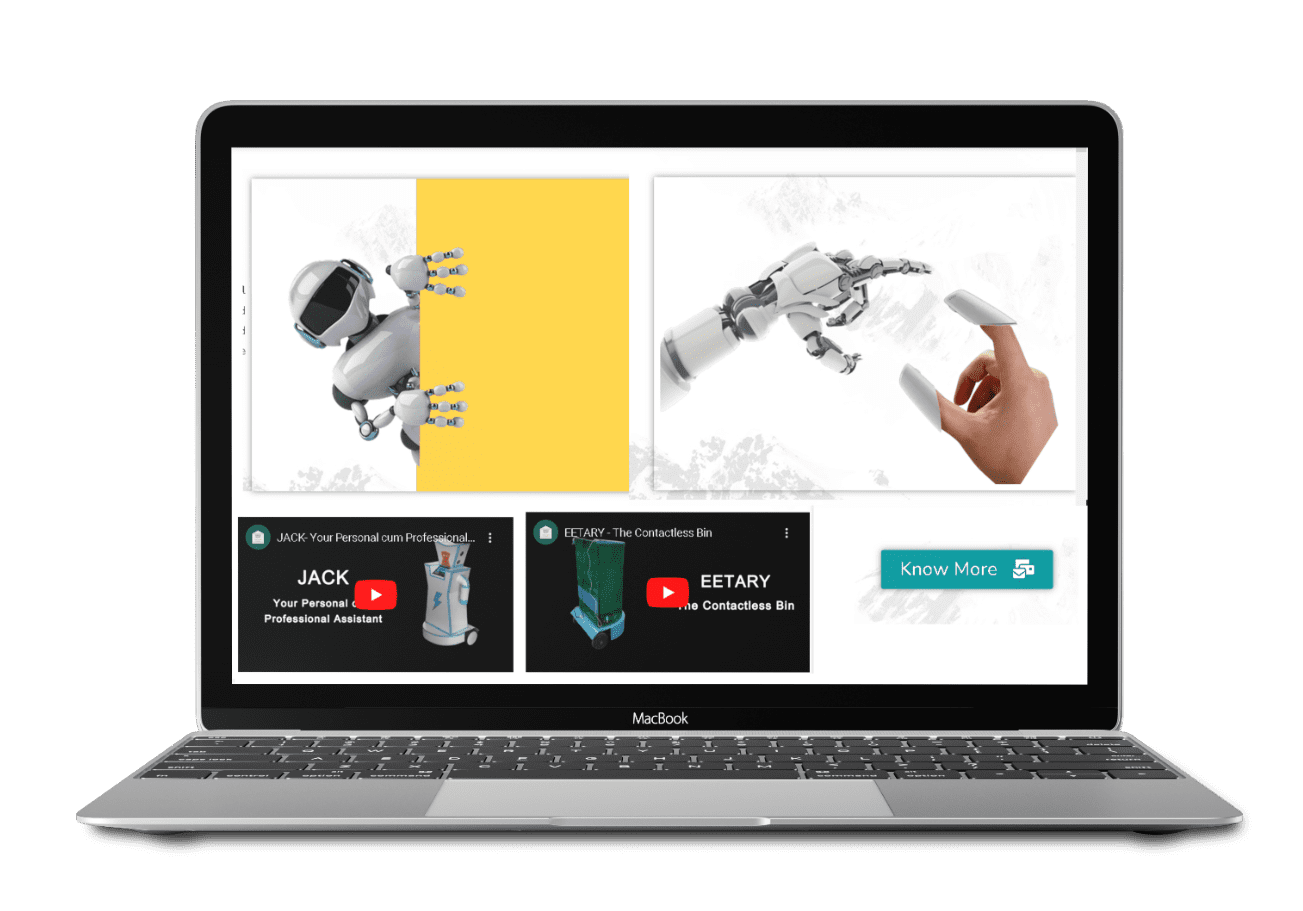 SME Dehardun is a leading technology company that specializes in the design, development, and manufacturing of cutting-edge customized boards, sensors, Lora routers and gateways, RF technology devices, and cloud-based solutions with AI & ML. Our team of highly skilled engineers and designers work tirelessly to create innovative and reliable solutions that meet the unique needs of our customers. With a focus on quality and excellence, we strive to provide our clients with the highest level of satisfaction and unparalleled customer support. Partner with SME Dehardun to elevate your business to new heights of success.